Description
BMW M240i G42 Exhaust (Cat-Back with EU models)
We offer an exhaust system with one extra exhaust valve for the BMW M240i xDrive G42 with a sound that has to be experienced.
Our BMW M240i G42 exhaust system comes with a high-performance muffler with four outlets and one additional exhaust valve with a much more aggressive sound then the stock exhaust system but still be perfectly livable for daily driving.
It includes a high-flow, double valve controlled, stainless-steel performance muffler and comes if desired with our Valve Controller X with memory and startup mode (only package deal -> select VC2) for those who want to be fully in command of the exhaust sound. One additional original BMW actuator and connecting cable is included in delivery (operation of exhaust valves is unchanged).
You have exhaust tip options you can choose:
Two matte carbon double round exhaust tips left and right 90 mm / 3.54 inches each -> | Without logo | dÄHLer silver shadow logo | dÄHLer red shadow logo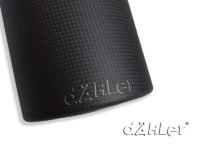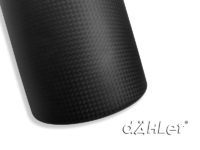 No check engine lights, no re-programming of your car or anything silly is required after installation. Our BMW M240i G42 exhaust system is compatible with left and right hand drive models as well as cars with and without OPF.
Approved and tested by the German TUV this system comes with a European Homologation according to the latest emission standards and is EPA compliant (USA).
Not only do we engineer our performance mufflers to sound good we engineer our BMW M240i G42 exhaust to fit your BMW properly for a much easier installation.
Designed to mount using the factory BMW M240i hangers, the dÄHLer performance exhaust system is a bolt-on replacement for the OEM version. To help reduce the time you spend installing the dÄHLer system on your BMW M240i xDrive, slip-fit joints are included to make fitment as easy as possible. Our exhaust tips are designed to fit the stock BMW M diffuser.
Our BMW M240i G42 exhaust system is here to improve your driving experience with an awesome sound and a noticeable bump in performance.
Under normal driving conditions, our valve-controlled performance muffler stays closed (stock), and the sound is quite unassuming. But, when you open up the throttle, the valve-controlled system opens up the valves, and our system gives you a powerful menacing growl. As EU models come with OPF Catalysts it's cat-back with EU models.
Make sure you check out our category Exhaust Valve Controller